From Sea to Plate
The Process
1
The Catch…..
The crew heads out in the mornings to catch a fresh supply of crayfish for the shop. The family exports a large portion of the total catch, with a small supply being sold locally through Karaka Lobster. We aim to provide the freshest crayfish possible. Our crew takes care to ensure that we have a constant supply of fresh crayfish for the shop.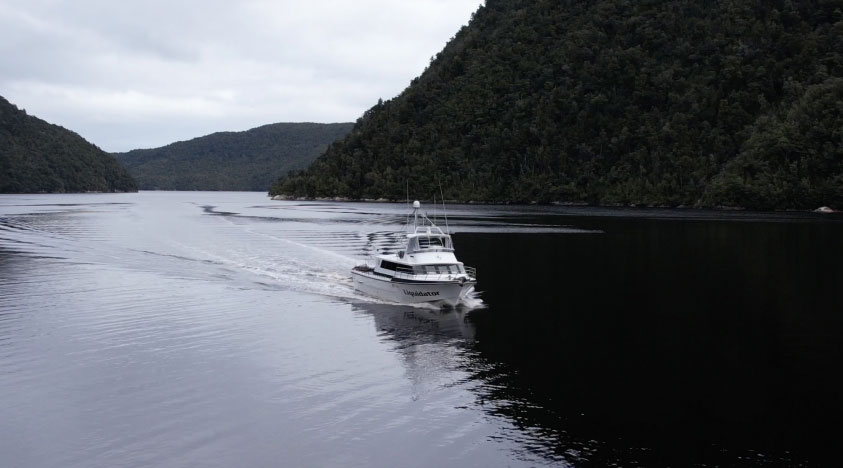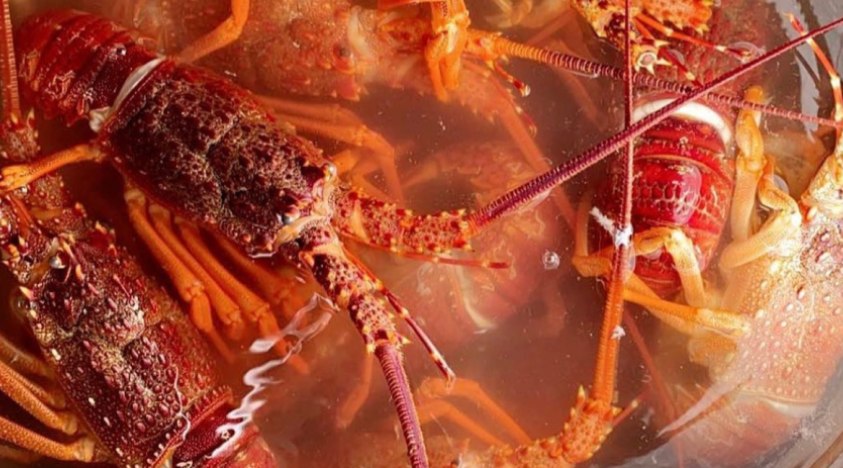 2
The Cook
Each morning the crayfish are cooked fresh for the shop by one of our team. There is no such thing as a frozen crayfish in our vocabulary. We boil the crayfish in preparation for serving them at Karaka Lobster.
3
Choose Your
Crayfish
The crayfish are then carefully displayed at Karaka Lobster. They are priced on weight, and you can hand pick one that suits from our crayfish cabinet.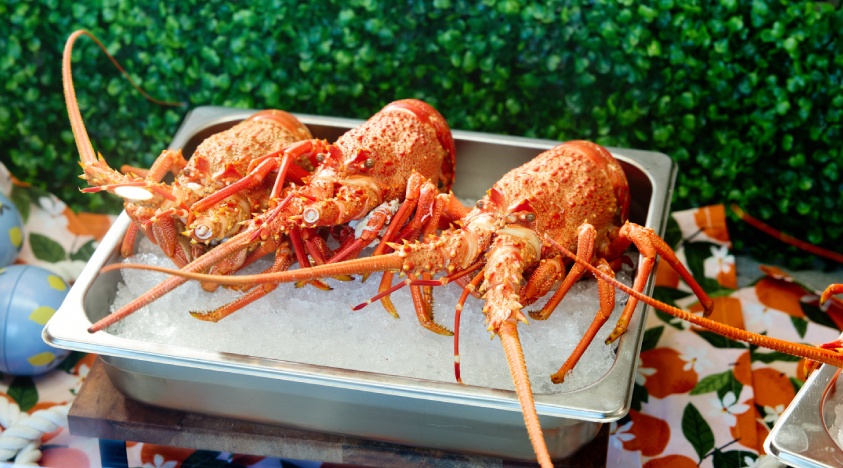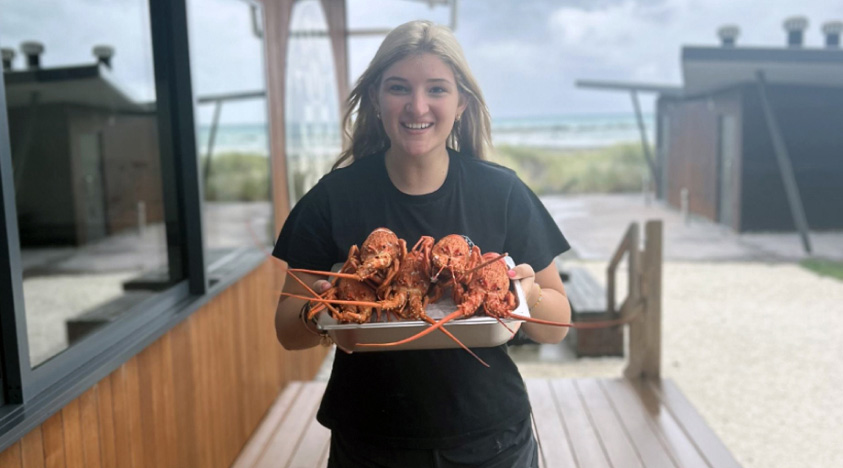 4
Prepare
One of our friendly staff will then prepare your chosen crayfish for you. We also offer the option to takeaway whole cooked crayfish or live crayfish (on request). We will bag your takeaway crayfish with ice so they remain fresh until you reach your destination.
5
Serve
If you choose our crayfish meal option, we will serve your crayfish with a warm garlic bun, salad and seafood sauce. We can also add fries to any crayfish meal. This is our signature dish at Karaka Lobster, and something we are proud to serve.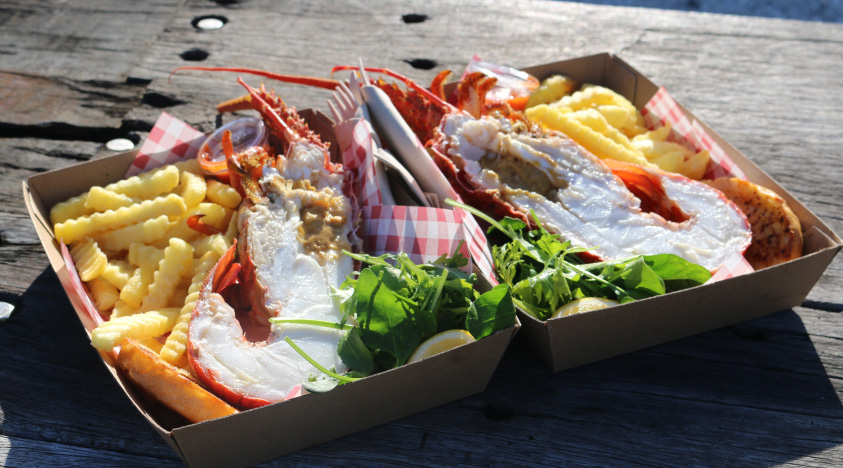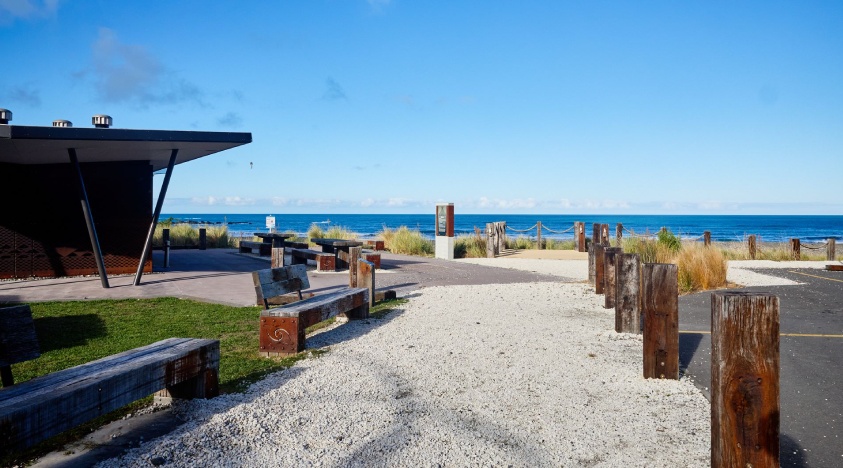 6
Enjoy
We hope you enjoy our slice of the coast as much as we do. Take in the sea air, enjoy watching the dolphins in the bay, with your seafood meal in hand.