We offer variety of food
To Eat...
Crayfish / Lobster
$Priced on weight
Dine in – Freshly cooked each morning served chilled with mixed leaf salad, toasted garlic bun, lemon wedge and seafood sauce. Add fries for just $5
Takeaway – wrapped up in ice
Beer battered orange roughy served with fries, mixed leaf salad, lemon wedge and tartare sauce
2 whitebait patties served on fresh white bread, mix leaf, lemon wedge and aioli add fries for just $5
We offer a wide selection of delicious fresh goodies, including toasted sammies, homemade pork and apple or beef sausage rolls, legendary bacon and egg pie, many sweet treats, scones, slices, carrot cake and more…..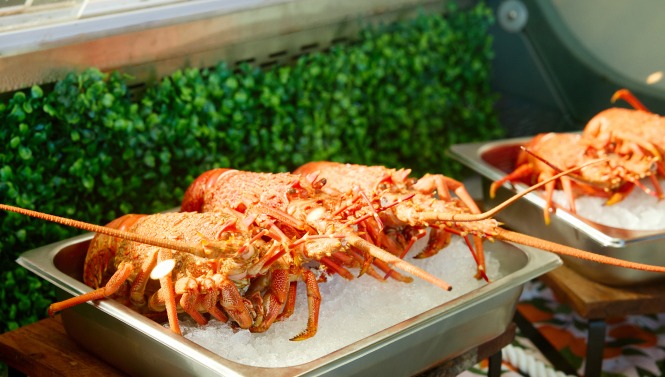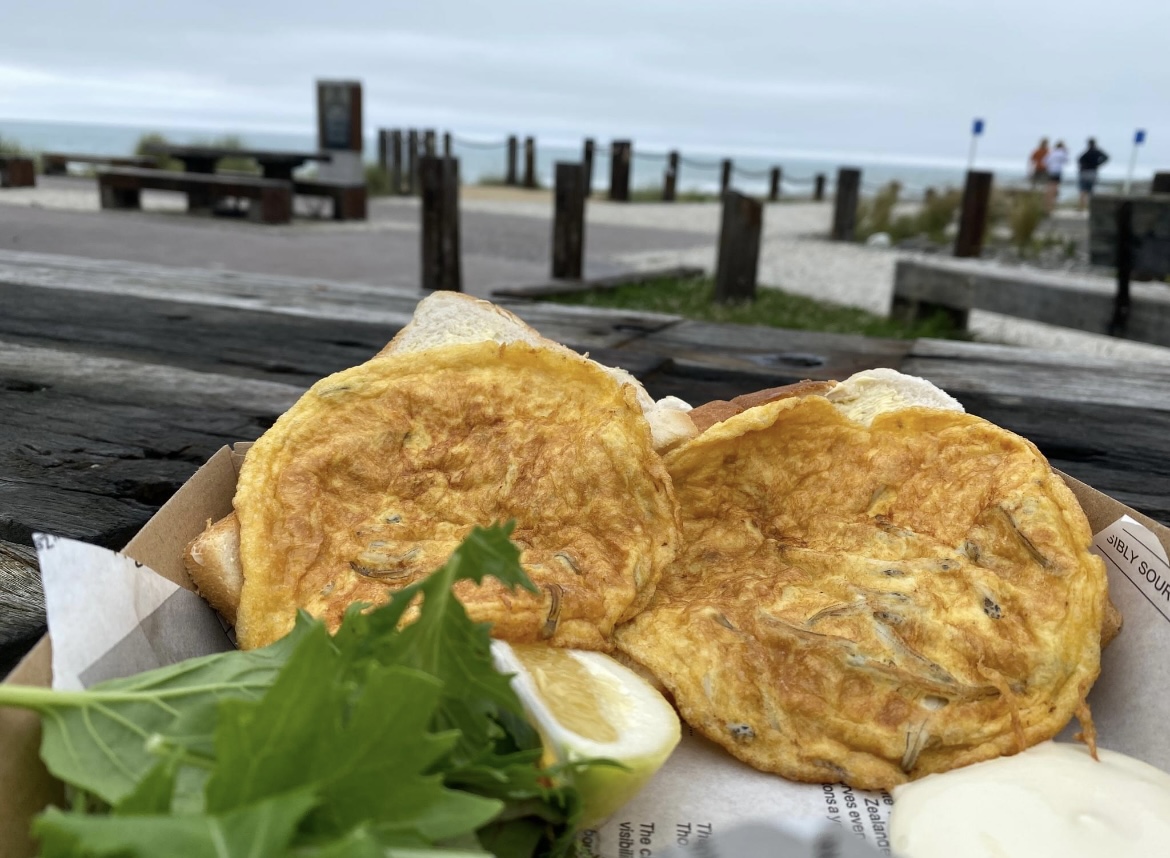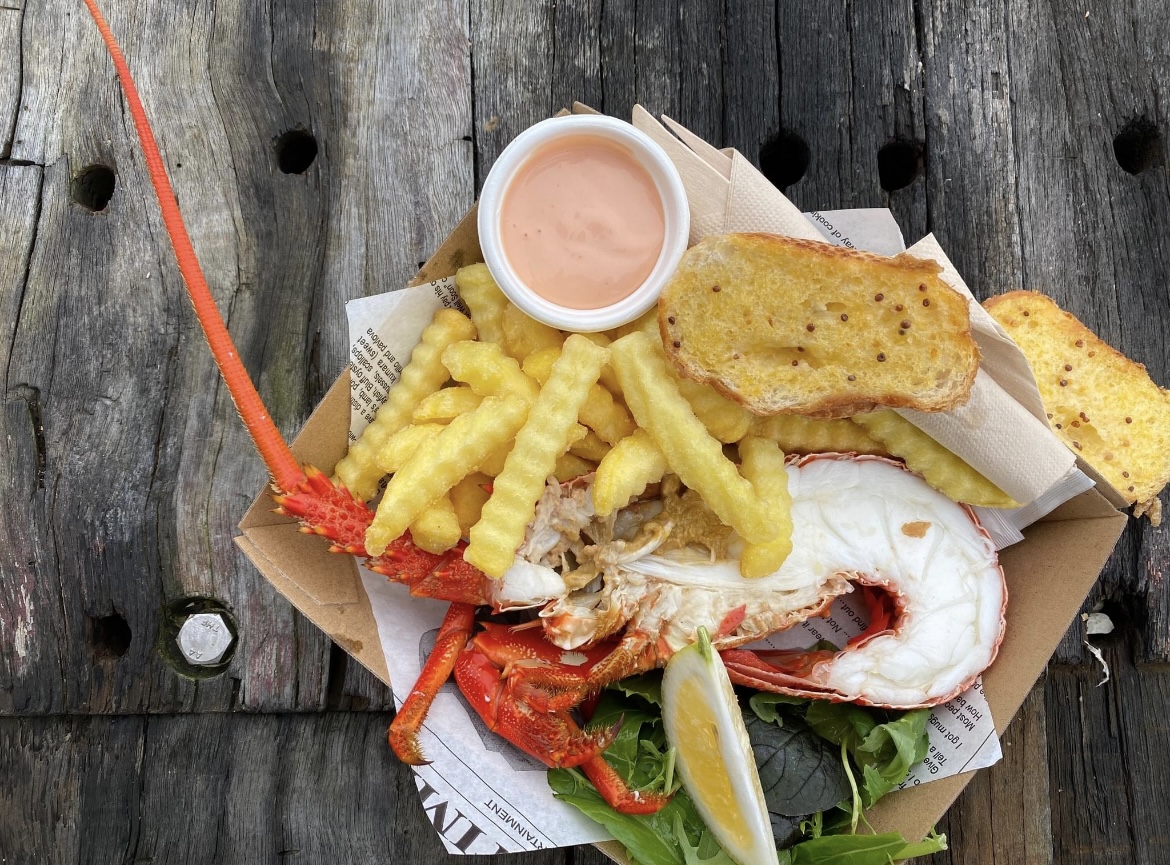 We offer a variety
To Drink...
Our coffee is L'affare Primo coffee – Expect notes of rich molasses, plum with a shortbread finish.
Roasted right here in NZ.
Flat white
Latte
Cappuccino
Short black
Long Black
Chai Latte(Vanilla or Spiced)
Mocha
$6.50 reg, $7.50 lg
Keep the little ones happy with fluffed milk topped with chocolate sprinkle.
Earl Grey, English Breakfast, Peppermint or Green Tea
Vanilla, Caramel or Hazelnut
Ice cream milk shake
Vanilla, Lime, Chocolate, Banana or Strawberry
Iced coffee and Smoothies
$8
Almighty Soda and Juices
$5
Juices, soft drinks, bottled water
$5 -7
We are working on something exciting, and hope to be able to serve you up a glass of chilled wine or beer to enjoy alongside your seafood meal in the future. Please be patient and watch this space.